There many objects that can be placed in an outdoor living space to improve its appearance and to make it look inviting. People spend some time in their outdoor living area to have breakfast,

read newspaper, play with kids, have coffee, and relax. The outdoor space is also a perfect spot for friends to gather. However, an empty outdoor space is uninviting. Utilizing this free space involves setting it up and adorning it with a water fountain, an outdoor canvas art piece, a hammock, ornamental plants, container gardens, and outdoor rugs.
Install a water fountain.
Water fountains provide a relaxing ambiance to your otherwise quiet, dull outdoor space. People love that sound of the jets of water flowing from the tip of the fountain to the basin below. There are two types of water fountains—floor fountains and wall fountains. Choose one that suits the available outdoor space. Also, choose the shape and design based on the design of your outdoor space.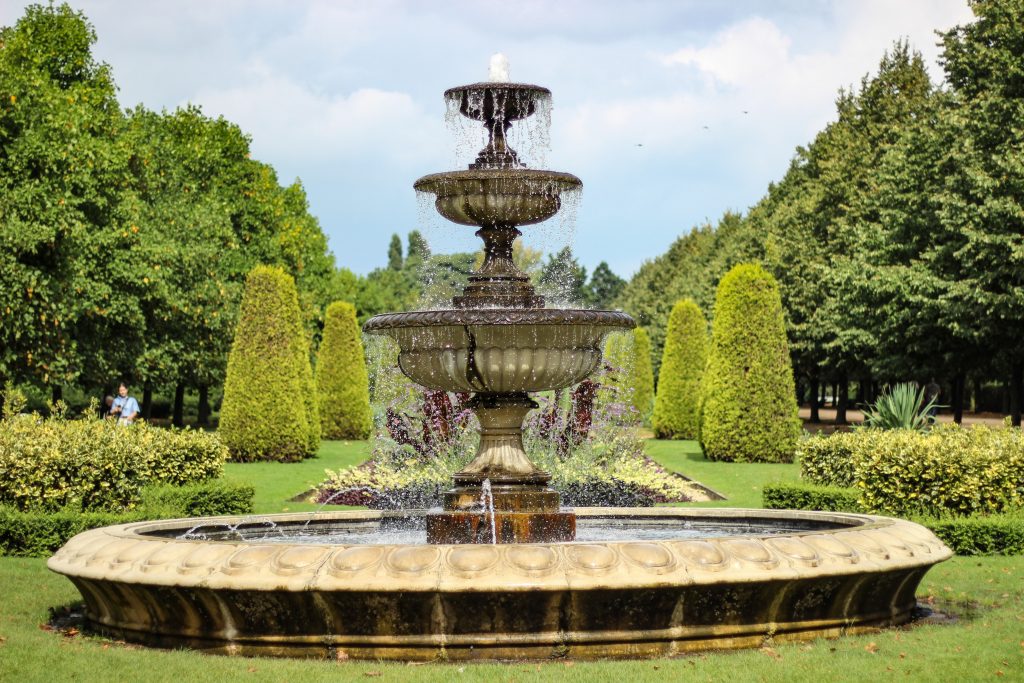 (photo/Unsplash)
Put outdoor rugs in place.
Many homeowners disregard outdoor rugs when decorating their patios or verandas, but outdoor rugs add a different feel to these places. The good thing about these outdoor carpets is that they come in different designs and sizes. You should be able to choose one that can match the look of your patio or porch. Rugs provide a snug atmosphere in your outdoor living area.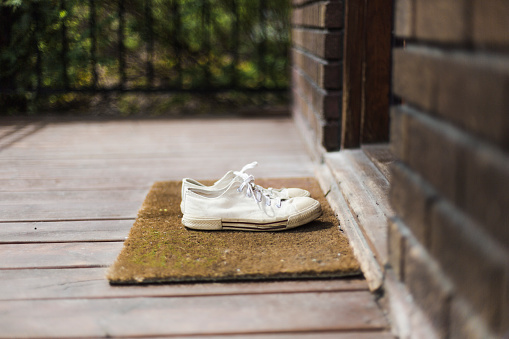 (photo/iStock)
Add outdoor canvas art.
Look around your outdoor living area to see if something seems missing. When something seems missing, there is probably a need for a little more embellishment. The answer could be outdoor canvas art, which will act like a cohesive agent that brings together the elements in your outdoor space. But choosing canvas art piece should be given much thought. The wrong one makes your patio look bad.
Canvas art is much like a picture on canvas, providing an alternative to canvas painting, which is probably more expensive. The surface is covered in protective lacquer that keeps away damaging elements. The smooth finish also allows easy cleaning of the canvas art piece.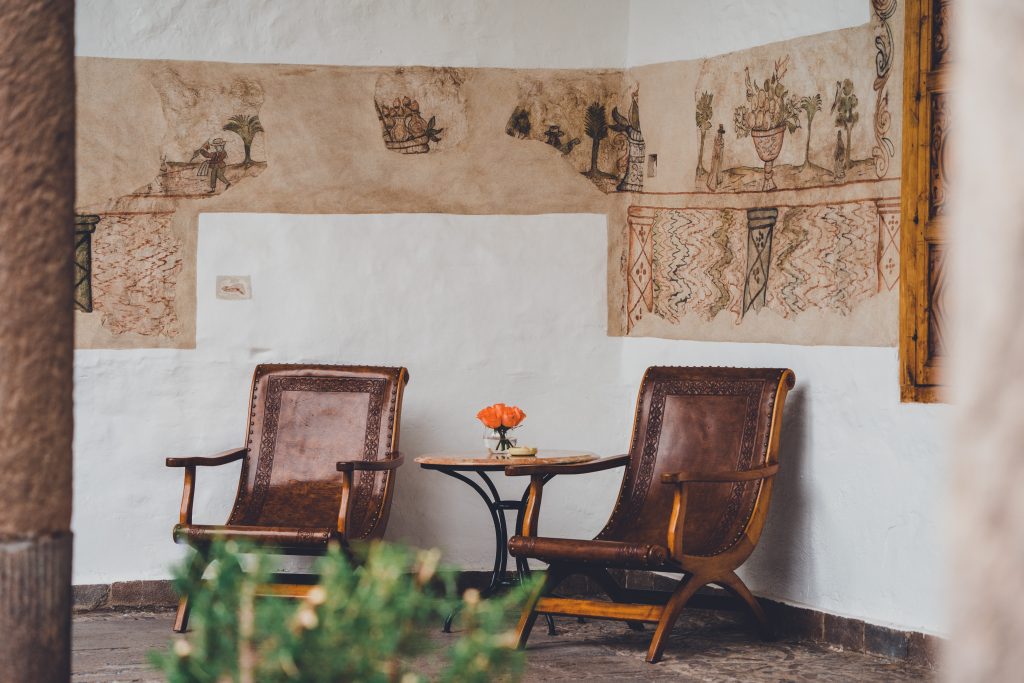 (photo/Unsplash)
Heat your patio.
An outdoor fireplace may be necessary when the weather gets cold. Outdoor fireplaces can be constructed in different ways. There's one that looks like a traditional fire pit with burning wood. But many homeowners prefer heaters to traditional fireplaces. Those who spend more time outdoors may invest in standard outdoor heaters for warmth and comfort. There are many kinds of outdoor area heaters. Some are fueled by propane gas, while others are powered by electricity. Propane heaters are popular, since they do not use electricity and do not require unsightly electrical wirings. Regardless of the type of your outdoor area heating system, it should provide a snug atmosphere.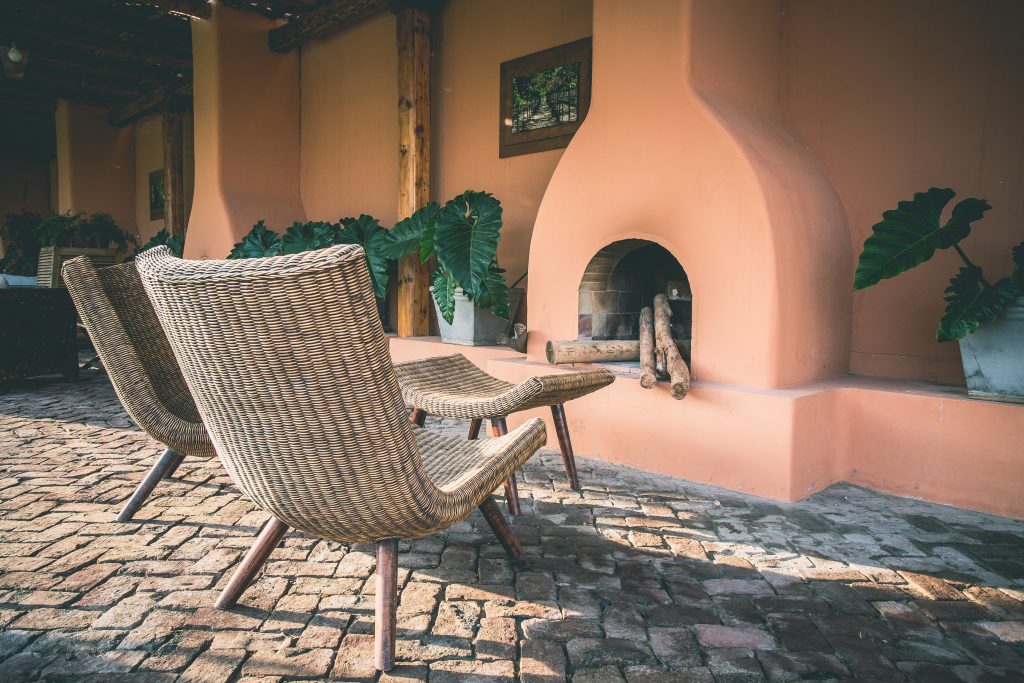 (photo/Unsplash)
Install furniture.
Outdoor living areas are like your living room so tables and chairs are important elements more than the design itself. An outdoor space without furniture is useless. Where would you invite your guests to sit? Where would you place your cup of tea? Choosing outdoor space furniture is often a tough job. Some people buy furniture first before visualizing the outdoor space design. Others visualize the design first and then consider the right furniture set.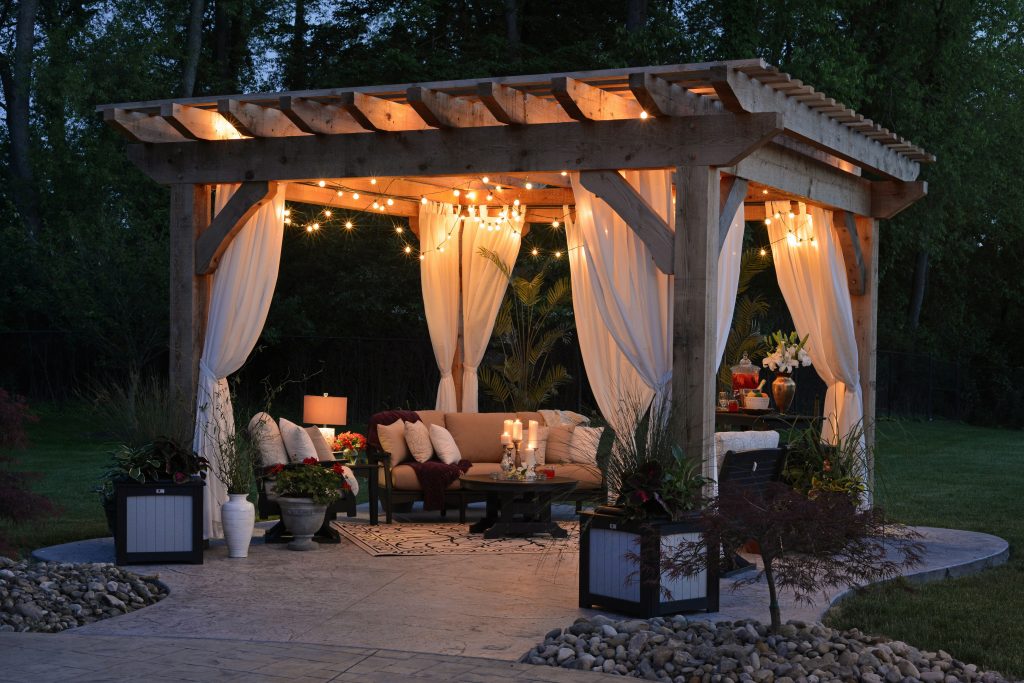 (photo/Unsplash)
---
Source: Free Guest Posting Articles from ArticlesFactory.com